New SeaVees Shoebox
Updated 2 years ago
Have you ever ordered something and wondered, "why do they have to send me this small box inside a much bigger box?" Well, so did we. Starting now, all new styles will ship in our new Ship In Own Container (SIOC) shoe box, cutting down our overall paper usage by 40%. We are committed to challenging industry-accepted practices and we are excited to implement better methods like this one. On top of being SIOC, this box has a number of features that help reduce its overall environmental impact.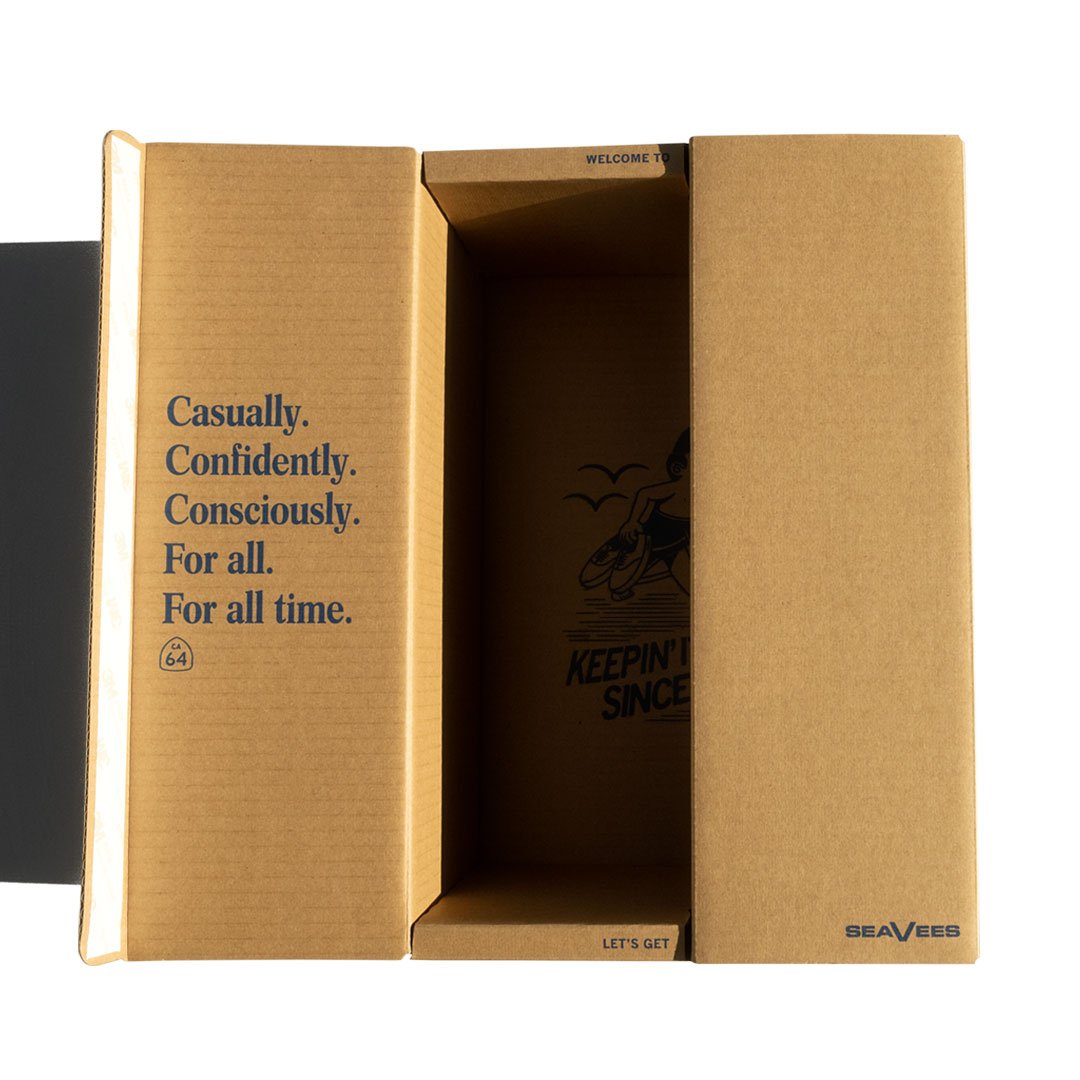 This new box will start shipping with our Spring/Summer 2021 collection and all future seasonal shipments.
Please Note: As we make this transition, our "Classics" and shoes from previous seasons will continue to ship in our old box which requires an external carton. Thanks for understanding and feel free to reach out with any questions.
Key sustainability features include:
Made from 100% post-consumer recycled materials

Our new box has been re-constructed out of used paper products, diverting paper waste from landfills and instead, returning it to the paper manufacturing life-cycle.

Printed with soy-based ink

Our ink is made from soybean oil that's been mixed with other environmentally-friendly compounds such as natural resins and waxes. Soy-based ink is a healthier option than petroleum-based inks, which tend to contain high amounts of VOCs (volatile organic compounds).

No glue

With foldable edges, our new box design eliminates the need for glue adhesives, which are derived from plastic and non-biodegradable materials like polyurethane, EVA, and polyolefin.

Water activated tape

We opted for water-activated tape over plastic tape because it doesn't affect the boxes ability to be recycled/biodegradable.
Was this article helpful?